Each year, Slide Ranch selects emerging environmental educators to participate in the Slide Ranch Teacher-in-Residence program, a residential teaching and farming position. Slide Ranch's Teacher-in-Residence program fosters and inspires environmental educators, preparing them for meaningful careers in the fields of education, sustainable agriculture, and environmental stewardship.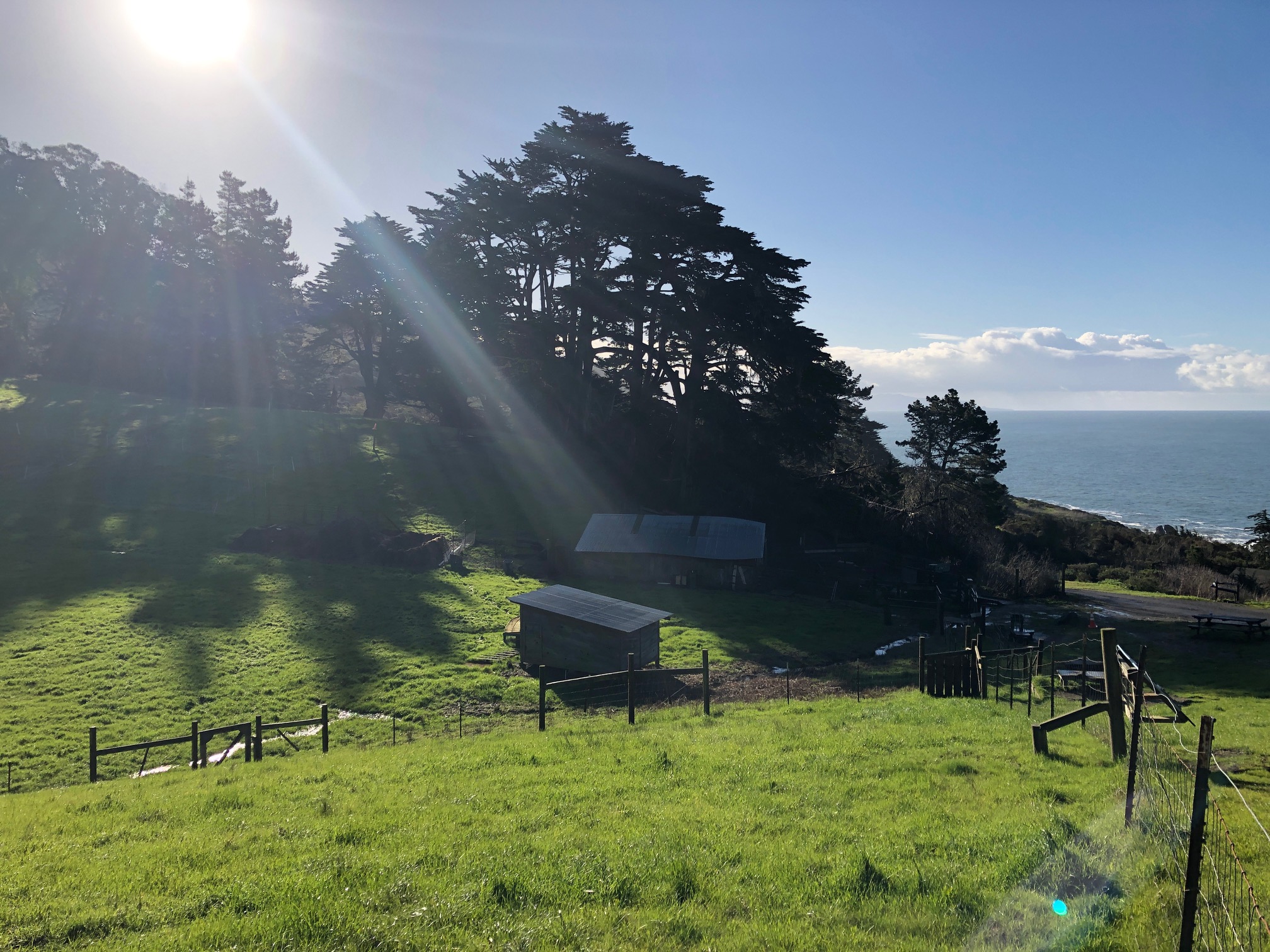 Teachers-In-Residence (TIRs) lead groups and develop curriculum for school, community and family groups visiting the ranch. Slide Ranch's agricultural systems and wild, coastal ecosystem provide the context for hands-on learning, illustrating concepts of ecology, stewardship and sustainability.
The central focus of the position is planning and leading experiential learning programs with children, youth and families, with a work week that typically includes five teaching days. In the spring and fall, TIRs lead day and overnight programs with school and community groups, including volunteer groups, as well as day programs and camp-outs for families. During the summer, three additional summer teachers join our seven annual teachers and lead week-long day camps with children, 5-13 years old.
Another significant component of the TIR program is participating in the activities of a working farm. TIRs each have a daily farm chore and support Ranch staff to tend the organic garden, sheep, goats and poultry and maintain Ranch facilities. TIRs live in individual small residential buildings built by former teachers and ranch staff and share residential cooking duties along with other residential chores.
The annual position begins with a three-week orientation and training beginning in late January. The summer internship begins with a two-week orientation beginning in late May. TIRs experience hands-on learning through teaching, organic gardening, animal care, land stewardship, and sustainable living, complemented by ongoing professional development and mentoring.