Please let us know what your thoughts were on your week of camp by filling out our online camp evaluation form. Your feedback and suggestions are very important to us!
Slide Ranch Summer Camp
Ranch Rangers
June 22 - 26, 2015
Thank you for sharing your children with Slide Ranch! We loved having them here and want to share some of the highlights and photos of all that we did together.
Children learn best and create the most vivid memories when they engage their senses. At Slide Ranch Summer Camp this week, children learned about the world by touching, tasting, smelling, hearing, seeing and hands-on doing.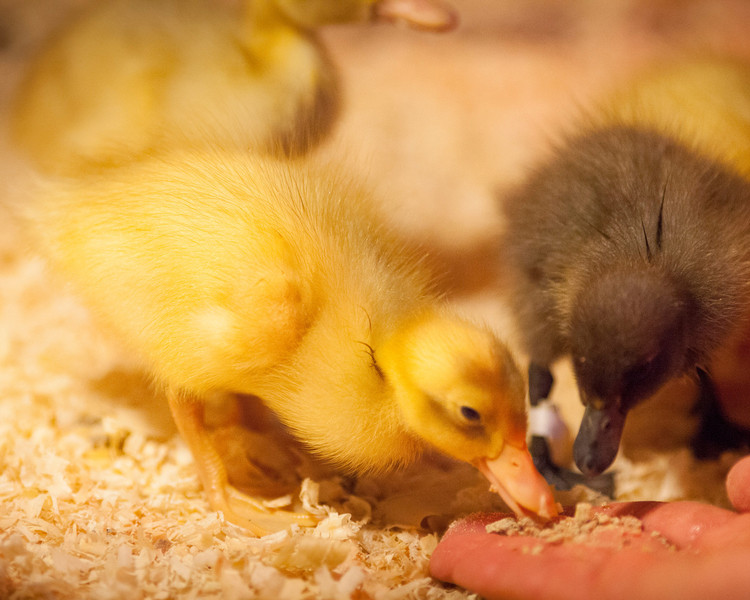 Show your love of Slide Ranch by purchasing a custom t-shirt adorned with one of our beloved animals! Each purchase donates $25 to feed and care for Slide Ranch's animals. Or donate without a purchase so that we can share these important lessons with more children.
Children explored the beach and listened to the sounds of crashing waves and sea birds, felt the sand on their feet and built sand and stone habitats. Gazing out on the sea, kids even sighted seals, porpoises and breaching whales!
In the garden, our youngest campers explored seeds by touching, tasting and visually examining them to investigate which plants they would become. Older campers prepped a garden bed: clearing, turning the soil and enriching it with freshly sifted compost.
Campers also cooked delicious treats. They baked honey cookies after engaging with sources of their ingredients: gathering eggs from the hens, visiting the growing wheat and observing the bees at work. Some made fresh farm cheese and baked delicious bread. Others developed a secret recipe for "Wild Lemonade" made from lemons and mint they had harvested.
A group of kids were transfixed by the Great Horned Owls that they spotted high in the giant eucalyptus tree, and sat avidly drawing, reveling in the beauty and excitement of the moment.
All week, we celebrated the sensory immersion with our campers. They will have special memories and learning experiences that have been imbued with the flavors, textures, scents and sights of Slide Ranch.
We hope to see you at one of our upcoming family programs and festivals, to volunteer or just for a family picnic.
Warmly,
The Slide Ranch Camp Team
Want to learn more about Slide Ranch's curriculum? Read our blog to learn about our advanced teaching internship program and its impact on your child's camp experience.