Summer Camp 2018: Junior Farmers (Ages 8-13)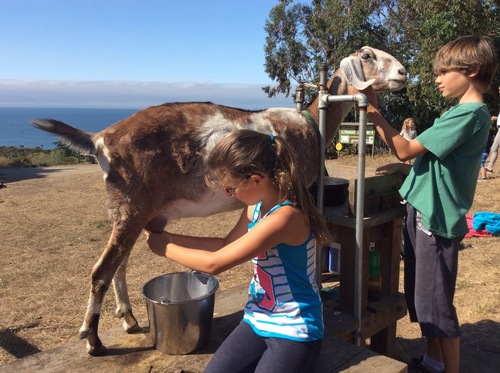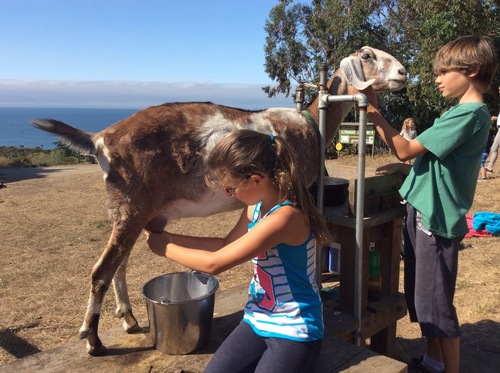 Summer Camp 2018: Junior Farmers (Ages 8-13)
Junior Farmers is for 8-13 year olds, and takes place from 9am - 3pm Monday through Friday. Aftercare is available until 5:00pm Mon-Thurs. See link below.
In our Junior Farmers (8-13) weeks, older campers gain an in-depth experience through longer day format and more advanced activities. Campers participate fully in ranch life, practicing principles of organic gardening and animal care, and undertaking stewardship projects. They contribute ideas towards shaping their experience, including making choices about more ambitious craft and cooking projects. Guided by a Slide Ranch teacher and working as a team, campers investigate native plant and animal habitats and ocean/tidepool ecology, and take on more challenging hikes to explore new terrain.
After you click REGISTER, you will be asked to complete a registration form for your camper. Please fill out this form for each camper you are registering for camp.
_____________________________________
PLEASE ALSO CONSIDER MAKING A DONATION TO HELP SEND A KID TO CAMP. CLICK HERE TO DONATE.
_____________________________________